Breeding Goals
The goal of the Anglo European Studbook UK is to facilitate the improvement of a modern sport horse and FEI pony breed aimed at the three Olympic disciplines of Showjumping, Eventing and Dressage.
The AES UK breeding objective is to support the breeding of healthy and sound equine athletes for Eventing, Show Jumping and Dressage capable of enjoying a successful career as a ridden horse and of competing nationally and internationally at Grand Prix level.
To achieve this, the AES UK focuses on functionality, ability and temperament.
Utmost attention is paid to correct conformation to provide horses for the sport that are fit for purpose and to encourage the breeding of horses for longevity and durability.
The AES is a performance studbook, with particular encouragement and incentives provided to breed for the highest level in all three Olympic disciplines. Its breeding objective are talented horses with excellent ability to succeed.
The AES recognises the importance of temperament for trainability and rideability and supports the breeding of horses with good character that will become happy athletes and reliable partners in the sport.
The AES is of the opinion that selecting breeding animals for ability, soundness and temperament not only facilitates the breeding of international performance athletes, but also supports the production of a wider population of riding horses to be competed and enjoyed at all levels.
The AES seeks to impact positively on the horse-human relationship and takes seriously its role as a studbook to promote welfare and equine health. The AES's breeding programme has been designed with these specific objectives in mind.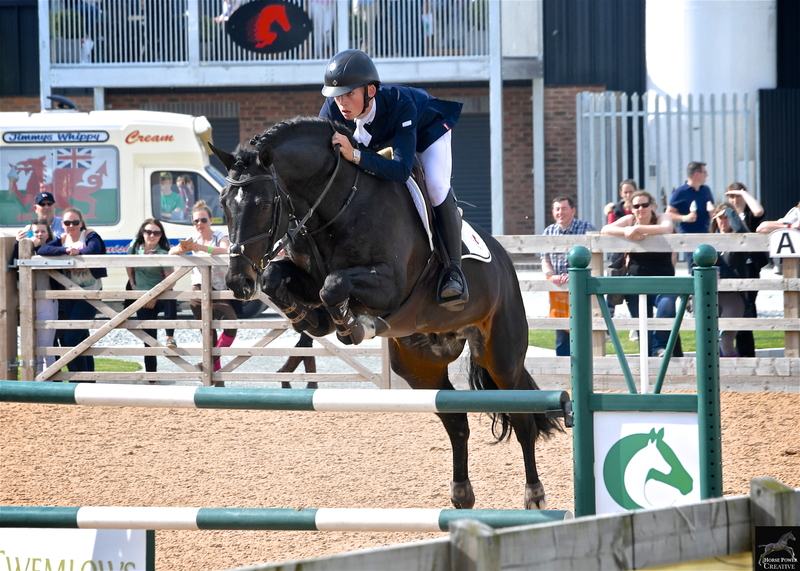 Breeding Goal Showjumping
AES horses have an excellent reputation for jumping ability thanks to the studbook's close cooperation with the sport to select breeding animals with proven performance credentials. As a result, an AES showjumper does not only have excellent scope and technique over a fence, they are combining these attributes with physical soundness and longevity, supported by correct and strong limbs and conformation, and a cooperative and brave temperament. Above all, AES showjumpers are equipped with the physical and mental attributes required to allow them to carry out their work, and any level, with ease and enthusiasm, making them a perfect partner in the sport.
Breeding Goal Dressage
AES dressage horses are known for their correct movement, soundness and exceptional trainability. They benefit from three correct and active gaits with pure rhythm, excellent active hind legs and exceptional freedom and reach through the shoulder. In trot and canter they move effortlessly in self-carriage with natural balance and suspension. We are convinced that these physical attributes, which allow the horses to carry out their dressage work with ease and enjoyment, have a direct impact on the physical and mental wellbeing of our horses and assist in the breeding and production of a happy equine athlete. The goals of dressage is to teach to horse to use its body in a way that allows it to remain free of pain and carry out its work in harmony with the rider.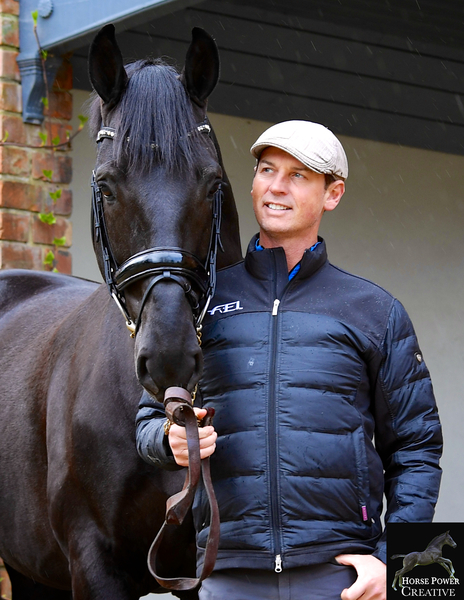 Breeding Goal Eventing
AES eventers enjoy an excellent reputation for braveness and ability in eventing. Often with a high percentage of thoroughbred influence, they cover the ground at speed, combined with exceptional jumping ability and three correct, expressive gaits and the ability to move in self carriage and with impulsion. Above all, AES eventers are bred in close cooperation with the sport to select horses whose temperament allow them to enjoy the variety and the challenges of eventing and whose correct conformation and strong limbs allow them to compete free from pain or discomfort.

Breeding Goal Sports Ponies
AES sports ponies share the breeding goals of the AES horses in being able to perform and excel in jumping, dressage and eventing. Like in the horses, temperament and trainability are of utmost importance, and like in the horses, it is the AES philosophy to emphasise that ponies whose ability and conformation will enable them to carry out their riding career with ease and enjoyment will also be of sound mind and excellent temperament to make for a reliable partner for younger riders.